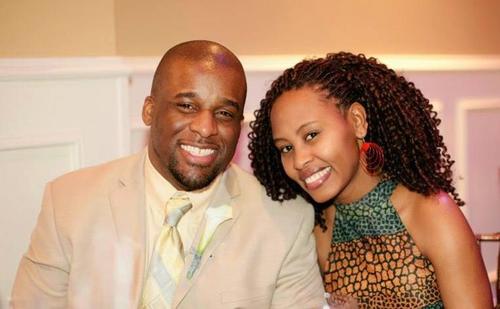 Sheldon Williams, our pulpit minister and evangelist, was born and raised in St. Louis, Missouri. He moved to Springfield in 2001 to go to Missouri State University and graduated in the summer of 2005 with a degree in marketing management. He has also attained his master's degree in ministry from Harding University.
Sheldon was led into youth ministry in August 2006 and began working with East Grand in March 2009. Sheldon changed roles from youth minister to pulpit minister/evangelist in February 2014.
Sheldon met his wife, Fotine, while teaching a college Bible study at the Christian Student Center in 2008. They were married August 2011. Fotine recently completed a degree in occupational therapy at Cox College.
Sheldon is currently developing and leading the East Grand vision of growth. He wants Christ's love to compel the church into action which will lead to discipleship, evangelism and personal spiritual growth. He sees the church as a body and a family that is designed to work together to accomplish the will of God and expand His kingdom in our community and the world.
Sheldon enjoys going on dates with his wife, watching movies, sports and sharing his faith through his music, relationships and interactions with people.
Beth Veteto has served as the financial secretary since November 2017. She graduated from Harding University with a bachelor of business administration degree in 1981. Beth and her husband, Jeff, have attended East Grand since 1990. They have two married sons and one granddaughter. When asked about her philosophy on giving, she replied: "Two things: Always give your First Fruits, and if your heart is right, your giving will be right…Right?!"
Sarah Hilton is the church's administrative assistant. She grew up in Boonville, Missouri, and received her B.A. in journalism from Harding University.
Sarah is married to Matt and they have two daughters, Della
and Phoebe, and a son, Pax.
Her responsibilities include publishing the weekly bulletin, scheduling events, security functions and coordinating communication and marketing efforts for the church.
Sarah enjoys crocheting and reading and is the editor of a book blog — betweenbabiesandbooks.wordpress.com.
Paul Hook has a masters of science in technical education and is retired from teaching industrial technology at Springfield Public Schools. Paul has served as maintenance technician for East Grand since January 2012.
Paul is married to Patty and they have a son, daughter and five grandchildren.
His responsibilities are upkeep and refurbishing of the building and preventative maintenance.